The women's spring/summer 2018 collections on stage at Milan Fashion Week. A journey between "Made in Italy" style and elegance, told through the creations of Versace, Giorgio Armani, Max Mara and N° 21.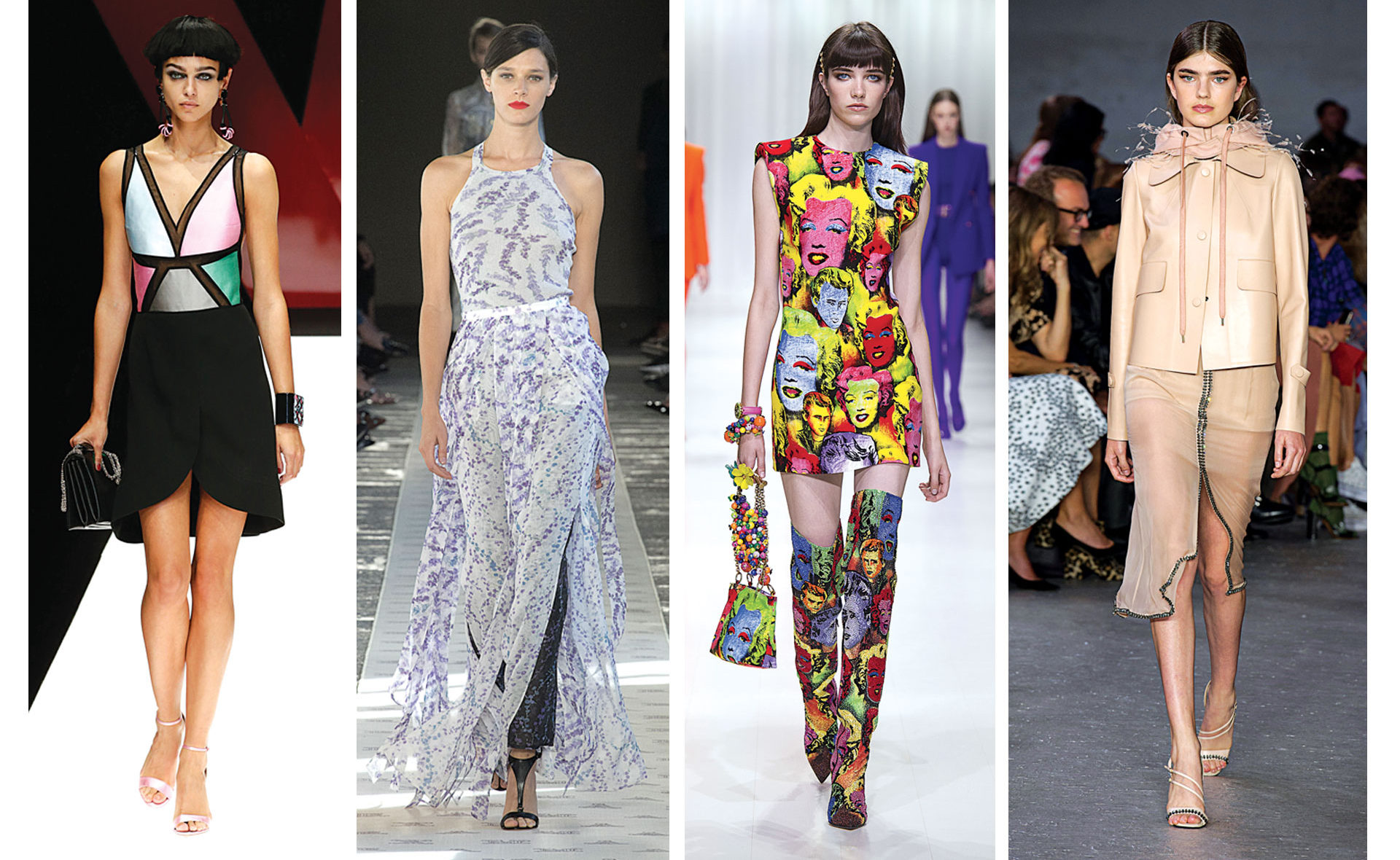 One of the most important events in the fashion world has just come to an end, namely Milan Fashion Week. Along with Paris, London and New York, the Lombard city is considered one of the four capitals of fashion, and each year it hosts fashion shows, designers and models, representing the present with a gaze that is always directed at the past. This is what the recently-concluded edition taught, which saw the collections for spring/summer 2018 revealed on the runways.
One particularly evocative aspect was the presence of the five top models who were the biggest stars of the catwalk in the 1990s, Carla Bruni, Claudia Schiffer, Naomi Campbell, Cindy Crawford and Helena Christensen, which orchestrated by Donatella Versace to pay homage to her brother Gianni on the 20th anniversary of his death. At one intense moment, the top models appeared dressed in golden lamé to recreate a celebrated photograph by Richard Avedon as the final image of the fashion show. In addition to this, Donatella put together a show for celebrating the iconic clothing of the great stylist's most famous collections, to remember his immortality. With Baroque multicolour or black and gold pieces, "Warhol" and Byzantine Madonnas prints, the masterpieces from the vintage collections proved that genius can withstand time.
Tulle, chiffon, satin, cotton, feather, lace and crystals: these are the materials used by Alessandro Dell'Acqua, founder of the brand N° 21, to revive the rules of his fashion. With daring designs such as exposed lingerie, he presented an image of a real, strong and determined woman. Between contrasts and overlays, his catwalks were filled with fluid dresses, pleated or straight skirts and over-sized jackets.
Conversely, Giorgio Armani marked a return to patterned fabrics with ethnic embroidery and colourful caprices. The master of Italian tailoring amazed the public with fluid-shaped creations, flared skirts, explosions of lightness and transparency, ranging from delicate flowers and pastel colours to absolute black, often decorated with crystals and sequins. Needless to say, his trademark pants suits were also well represented. This time they were in a grey accentuated by an unusual metallic bright quality, rendering them sophisticated and glamorous at the same time.
Thanks to the sharp eyes and elegant pencil of stylist Jan Griffiths, Max Mara proposed camel tones (paying homage to the "camel coat", the most icon garment of the much loved fashion house), as well as mauve and black. The collections featured trench coats, pants suits and knitwear with delicate Provencal prints in lavender shades, as well as pleated georgette skirts with fluttering flaps, for a sober and sophisticated woman who wants to pair a formal style with simple but refined creations.